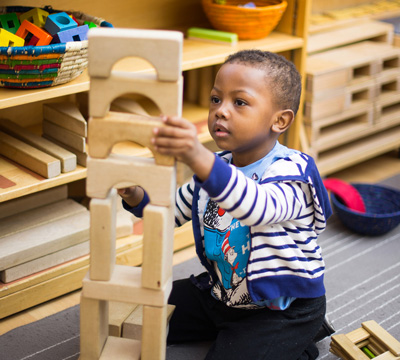 OVERVIEW OF GIVING
At West Side Montessori School, a deep wellspring of generosity of spirit has sustained us from our earliest beginnings and enriches us to this day. We have a long tradition of counting on our community, including current families, alumni and alumni families, grandparents, and friends. WSMS relies on annual fundraising efforts, which run through June 30th each year, to help us accomplish our goals. In past years, fundraising has fallen into two buckets: the WSMS Annual Fund, and the Auction event. For the 2020-2021 school year, we have consolidated fundraising efforts under one theme, "WSMS Gives," a reflection of the generosity of our community.
WSMS, like all non-profit independent schools, depends on a combination of tuition revenue, grants, interest income on reserve funds, and charitable gifts to support our ongoing operations and our priorities. WSMS Gives helps to close the gap between tuition revenue and the operating expenses the school incurs annually.
Proceeds from WSMS Gives will help to provide tuition assistance to nearly 40 families (between 20% and 25% of families), and empower WSMS to maintain the diversity and cultural dynamics of the community that we love and value through the DEI  — Diversity, Equity, and Inclusion — initiative. This is a multi-year initiative for the entire community (teachers, admin, board, parents) to take a keen look at, and implement improvements in, our programs: teacher development, TEP (Teacher Education Program) scholarships, classroom materials, and experiences. We want to ensure that we are reducing bias and prejudice in our society and our community.
These contributions also provide crucial unrestricted support that can be used to finance such priorities as program enhancements, teacher salaries and professional development, and facility upkeep and improvement. The construction of the Twos program, modernization of our library catalog, and the speaker series are but a few examples of these dollars being put to work. (See the FAQs below for a more exhaustive list.)  A WSMS parent put it well by saying, "The tuition makes the school as good as it has been, while fundraising helps the school to achieve something even greater; tuition is what we 'have to pay,' but the fundraising represents what we love to contribute."
Additionally, in celebration of our 50th anniversary in 2013, the WSMS Board of Trustees designated an endowed fund of $1,000,000, named the Founders Fund for Financial Aid. In honor of the five founding families, this fund ensures that WSMS will continue to provide one out of every five students with financial assistance in order to continue the economic, social, and cultural diversity that is key to the school's mission.