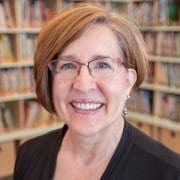 Lisanne Pinciotti, Program Director, EC and Admin Level Coordinator
Lisanne Pinciotti discovered Montessori education as a graduate student in 1985. Her subsequent experience in the early childhood classroom and in administrative roles at Children's House Montessori School in New Jersey provided a strong foundation for future endeavors. Lisanne earned a BS in Business Administration (University of Dayton), an M.Ed. in Early Childhood Education (Rutgers University), an AMS Early Childhood Credential (CMTE/NY), and an AMS Administrator Credential (CMSM/NY). She joined WSMS-TEP in 2014 as Program Director and finds joy in field visits, school consultation, and learning alongside aspiring Montessori educators.  Lisanne believes that supporting the efforts of professional associations is important to the growth of the field, and therefore has served in various board positions and work groups over the years for NJMAC and NYSMA (NJ and NY state advocacy groups) and served two terms as the Administrator representative and Secretary of the AMS Teacher Education Action Commission.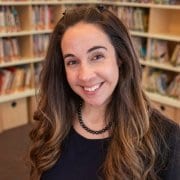 Uniit Carruyo (IT, Admin)
Uniit spent ten years teaching in Montessori Infant Toddler environments prior to joining the WSMS-TEP team, including starting the first Montessori Infant Nido in Ithaca, NY. Uniit's book, Team Teaching in Early Childhood: Leadership Tools for Reflective Practice, won the 2018 Teacher's Choice Award. She self-published her children's book, Clarice, a story about the transformation of the child from the spiritual embryo to the conscious worker, in 2015. Uniit holds an MS Ed in Leadership from Bank Street College of Education, a BS in Psychology, and is an AMS-certified Infant Toddler teacher from the Center for Montessori Education, New Rochelle, NY. In addition to teacher training, Uniit works with schools and families through Wiggles & Wings.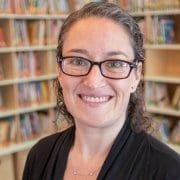 Melissa Freeman (EC, MIE, Admin)
Melissa Freeman earned a BA in Elementary and Special Education from Syracuse University and an AMS Montessori Early Childhood credential from WSMS-TEP. She has a Masters in Early Childhood Special Education from Fordham University. She has worked at the Alcott Montessori School in Ardsley, NY, and in Montessori schools in Maryland in both elementary (6-9 year olds) and early childhood (3-6 year olds) classrooms. She is a former head teacher at WSMS in a 3-6-year-old classroom and currently works in an administrative role for WSMS-TEP. Melissa joined the TEP faculty in 2006. In addition to teaching Sensorial, she has also taught Philosophy, Observation and Practical Life.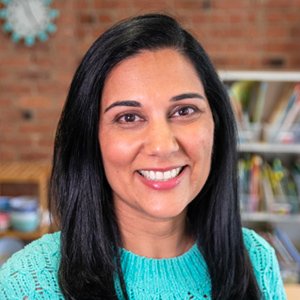 Sheba Kapur (EL, MIE, Admin)
After completing her Bachelor of Science at the University of Toronto, Sheba was introduced to the "Montessori way" by an acquaintance. Impressed with what she observed in an early childhood classroom, Sheba applied to Toronto Montessori Institute where she obtained her Early Childhood (3-6) and Elementary (6-12) Montessori certifications. Since then, Sheba has taught in Montessori classrooms from early childhood through middle school. Currently, Sheba is the Elementary Level Coordinator and a teacher educator at WSMS-TEP. Sheba also consults for a local Montessori school.
Katherine Schneider (EC, EL, MIE, Admin)
Katherine Schneider is the Coordinator for the Montessori Inclusion Endorsement Program and has instructed aspiring teachers at the Early Childhood level since 2015. Katherine has an arts background and received a BFA in Acting from the North Carolina School of the Arts. A Montessori child herself, Katherine became reacquainted with the philosophy as an adult, receiving her AMS Early Childhood credential from Midwest Montessori Teacher Training Center in Evanston, IL, and completed her MA in Early Childhood Special and General Education from Bank Street College in Manhattan. Katherine joined West Side Montessori School as a head teacher in 2009. Katherine is passionate about working with children with disabilities, as well as instructing teachers in Montessori inclusive environments.
Carol Baird (EC)
Carol Baird lived in upstate New York, California, and London before settling in New York City. After toiling for fourteen years in the corporate world as a Manager in Temporary Employment, Carol had two boys and also had a career change epiphany. Combining a love of children with a love of dance, she trained with Kinderdance, and brought their program to Manhattan in 1996. Carol now teaches and oversees instructors who teach Kinderdance in over 30 schools throughout Manhattan and the Bronx. She has been on the faculty at West Side Montessori School as a movement specialist since 2000. For more information, visit her website: kdnyc.org
Mimi Basso (IT, Admin)
Mimi Basso earned her Master's Degree in Early Childhood Education from New York University. She earned her Montessori Early Childhood Credential from NYU-MTEP and Infant Toddler Certification from CMTE/NY. She served as Associate Head of School at West Side Montessori School for five years and then went on to serve as the Director of School Accreditation at the American Montessori Society. Mimi is currently the Co-Director of WSMS-TEP and is Head of School of West Side Montessori School.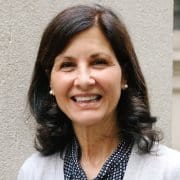 Karen Deinzer (IT)
Karen Deinzer began her teaching career in 1987 at The Village School for Children in Waldwick, NJ. She earned the Infant Toddler credential through CMTE/NY in 1993 while working with Mimi Basso. Karen went on to run her own Montessori school located in North Kingston, RI. She spent three years as the Educational Director of the Infant Toddler program at Twin Parks Montessori School in New York City and is currently the Infant Toddler Head Teacher at West Side Montessori School. Karen is one of the founding instructors for the Infant Toddler program at WSMS-TEP.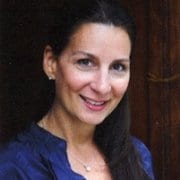 Loren DeNicola (EC, Admin)
Loren DeNicola earned her Master's Degree from New York University in Early Childhood Education in 2003 and her Montessori Early Childhood Credential from NYU-MTEP. She has NYS (N-6) Permanent Certification. Loren is the former Director of WSMS-TEP. She joined the faculty of WSMS-TEP in 2008 and has been an instructor for Philosophy, Student Teacher Seminar, Observation, and Child Development for Early Childhood. Loren currently serves as a Field Consultant for EC and the Administrator programs. Loren is the Associate Head of School for Teaching and Learning at West Side Montessori School.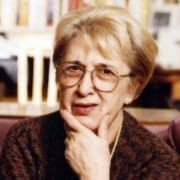 Maria Gravel (IT)
Maria Gravel earned her Early Childhood degree from Hunter College. She has NYS (N-6) and NJS (K-6) certifications. She has her Montessori Early Childhood credential from both AMS and AMI. She was the founder and director of Seton Day Care Center and Elizabeth Seton Pre-School from 1972-2008. She has over 40 years of experience in early childhood schools and classrooms. She has been an active member of the American Montessori Society (former Chair of the AMS Certification Committee, member of the Archives committee, participant and lecturer at annual AMS Conferences) and has written numerous articles on the care of infants and toddlers. Maria continues to serve as a Field Consultant for CME|NY. Maria is a founding Instructor and Field Consultant for the WSMS-TEP Infant Toddler program.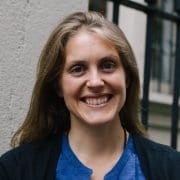 Giuliana (Giuls) deGrazia (EC, MIE, Admin)
Giuliana deGrazia (Giuls) graduated from the University of St Andrews in 2007 with an MA in English Literature and Art History. She holds a Master's in Liberal Arts from St. John's College in Annapolis, MD and a Master's in Early Childhood General and Special Education from Bank Street College. She completed her AMS Early Childhood Montessori certification at the Institute for Advanced Montessori Studies in Silver Spring, MD. She has taught at West Side Montessori School since 2011, and she teaches the Montessori Philosophy course for WSMS-TEP. Prior to teaching, Giuls worked for a non-profit organization, the Touchstones Discussion Project, which promotes discussion-based learning. She is also an Advisory Board Member at Wilmington Montessori, the school she attended as a child.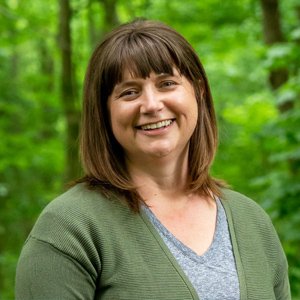 Heather Gerker (EC)
Heather Gerker is a first-year doctoral student in Educational Studies, with an emphasis on Educational Policy and Teacher Education. She has worked in education for over ten years in many capacities: as a Montessori early childhood teacher, teacher educator, and a teacher education program director. Currently, she is a Teacher Educator with Greater Cincinnati Center for Montessori Education and West Side Montessori School Teacher Education Program in NYC. She is trained in Results-Based Facilitation and passionate about organizing, facilitating, and connecting with communities. Her research interests include educational leadership, how policy impacts early education, Montessori, and teacher education.
Gelsey Jeffreys (EC)
Gelsey Jeffreys is a Chicago native and Montessori child who graduated in 2007 with a BS in Psychology from Cornell University. Gelsey was selected to be a New York City Teaching Fellow in 2008 and taught students with Autism Spectrum Disorders in New York City public schools for two years. She graduated from Mercy College with a Master's in Education in 2010 and earned her AMS Early Childhood Credential in 2012. Gelsey was a head teacher at WSMS until 2016, when she joined WSMS-TEP full time. Gelsey has served as an adjunct professor for the Concordia College Montessori Master's Program since 2017.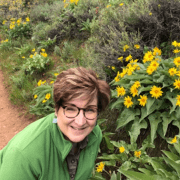 Nancy Lindeman (EL, MIE)
Nancy Lindeman has been a special educator since 1978. She recently retired as the program director from the Institute for Montessori Innovation at Westminster College. She is EC, El I-II certified and holds a Montessori Administrators certificate. Nancy has founded and directed a Utah public Montessori charter school and two private Montessori schools. She currently serves on the AMS board of directors. Nancy is a faculty member in the WSMS-TEP Montessori Inclusion Endorsement program.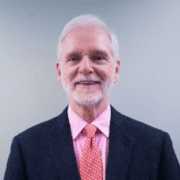 Dr. Barry E. McNamara (MIE)
Dr. Barry E. McNamara, Ed.D. is the Associate Dean and Professor of Education at Concordia College, New York. He received his BA from St. Benedict's College, his MS Ed. from University of Kansas (Special Education: Learning Disabilities), and his doctorate from Columbia University's Teachers College in Special Education: Learning Disabilities. In addition to teaching at the college level, Dr. McNamara was a special education teacher in a self-contained classroom setting and a resource room. He was also a Learning Disability Teacher Consultant. He has published widely in professional journals and other publications and is the author of a number of books. He is the coauthor of Keys to Parenting a Child with ADD, Keys to Parenting a Child with a Learning Disability, and Keys to Dealing with Bullies. He is the author of three textbooks in special education, Learning Disabilities: Bridging the Gap between Research and Classroom Practice (2007), published by Pearson. His most recent book, Bullying and Students With Disabilities was published by Corwin Press. Dr. McNamara is a faculty member in the WSMS-TEP Montessori Inclusion Endorsement program.
Margot Mack (EC)
Margot Mack (EC Cultural Studies/Art) earned a Bachelor's degree from Empire State College and the AMS Montessori Early Childhood Credential from CHAMP-MTEP. She has taught at WSMS since 1990 and is currently the Head Teacher in the Late Afternoon Program. She left WSMS for several years, when she had the opportunity to teach at two NYC Montessori schools, Resurrection Episcopal Day School and the Family School. Margot spent ten years designing and manufacturing her own line of jewelry, and continues to create collages and multi-media artwork. She received her Master's of Science in Early Childhood/Special Education at Concordia College.
Sinead Meehan (EL)
Sinead Meehan attended West Chester University where she earned her BS in Elementary Education. In 2014, she completed her Elementary I (6-9) Montessori training at the Institute for Advanced Montessori Studies in Silver Spring, MD. Following the completion of her Montessori certification program, she taught at both public and Montessori schools in Williamsburg, VA and the greater Philadelphia area. Sinead recently graduated from St. Catherine's AM2 program where she received her MA in Education. Sinead is currently teaching elementary children and is an elementary instructor at WSMS-TEP.
Robyn Mernick (EC)
Robyn Mernick received a BA in Psychology from Boston University. She received her AMS certification for children aged three to six from Northeast Montessori Institute, and her MA in Early Childhood Education with a Montessori focus from Endicott College. She began her career teaching in schools in Massachusetts and Maine. When she moved to New York in 2009, Robyn was directed to West Side Montessori School by a number of colleagues. In addition to working as a head teacher in an early childhood classroom, Robyn has been a member of the WSMS-TEP faculty since 2009. She has also served as a supervising teacher and field consultant for student teachers, and a mentor to new head teachers at West Side Montessori School.
Beata Owczarzak (EC)
Beata Owczarzak (EC Sensorial/Math Assistant Teacher) was born and raised in Poland, where she lived until 2002. In 1996, she graduated with a Master's degree in Early Childhood Education. She began her career working with students from kindergarten through the third grade. While searching for the new ways to help children learn and flourish, she discovered how special the Montessori method is. She started her Montessori teacher journey at WSMS in 2012 as an assistant teacher, completed the WSMS-TEP credential in 2014, and joined the TEP faculty team. In 2016, she received her Master's degree in Early Childhood/Special Education from Concordia College.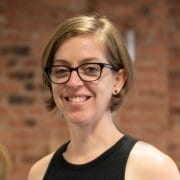 Jody Trimm (EL)
Jody attended the University of Minnesota where she earned her BS in Elementary Education and later her Master's degree. After a year of teaching in Minneapolis public schools, she took a position in Taichung, Taiwan. There she taught ages 5 -7 in an English immersion setting. In her fourth and final year, she served as the Head of Early Childhood, helping to open a third campus. In 2010, she completed her 6-9 training at CMTE/NY and began working with adult learners soon after. Jody currently teaches in a 6-9 classroom at Metropolitan Montessori School, where she also co-leads the Elementary Program (6-12). She works for two teacher training programs: WSMS-TEP and METTC (Montessori Elementary Teacher Training Collaborative in Lexington, MA).
Rosemary Quaranta (EL)
Rosemary Quaranta, MEd is currently Head of School at Xavier University Montessori Lab School and Teaching Professor for XU Montessori Teacher Education Program. Rosemary holds AMI credentials (EC, EI-II) and has over forty years of experience in Montessori classrooms with children ages 3 – 12. She has also been a strong lecturer for AMS and MACTE accredited programs. She is passionate about Montessori Education, consulting and lecturing with schools nationally and internationally. She is excited to be part of the growth of the Elementary program at WSMS-TEP.